Services For You and Your Business
Taxes can be complicated. Whether you are worrying about your own income tax, or want to learn about what tax benefits are available to your business, the tax and accounting professionals at DeWitt Bank & Trust Co. are dedicated to providing you with the highest level of service.
Individual Tax Planning & Consulting
We treat each of our clients with a unique approach, which begins with you sitting down with a member of our team of tax professionals. We will discuss your goals and provide you with recommendations designed to effectively plan for your tax future and minimize your tax burden. These services include:.
Annual tax liability projection and planning
Family estate and gift planning
Charitable giving
Personal financial planning
Retirement planning
Tax matter dispute representation
Tax return preparation
College funding planning
Business Tax Services
Whether it's services for a small business owner or a larger company, we offer a variety of tax services. We can also offer a variety of services that can streamline efficiencies at your business. Our business tax services include:
Payroll tax preparation
Compilation services
Quickbooks® Setup and Support – Certified Quickbooks Advisors on Staff
Business Startup, Acquisition or Liquidation Advice
Client Prepared Bookkeeping Assistance and Review
Tax Planning and Consultation
Retirement Planning
College Fund Planning
Estate and Gift Tax Planning
Tax Return Preparation
Electronic Filing
Research of Tax Related Issues
Drop-Off Service or By Appointment
W-2 and 1099 Preparation
Contact Our Tax Team
If you'd like to learn more about the tax and accounting services we can provide, get started by completing the form below. We'll be in touch with you soon.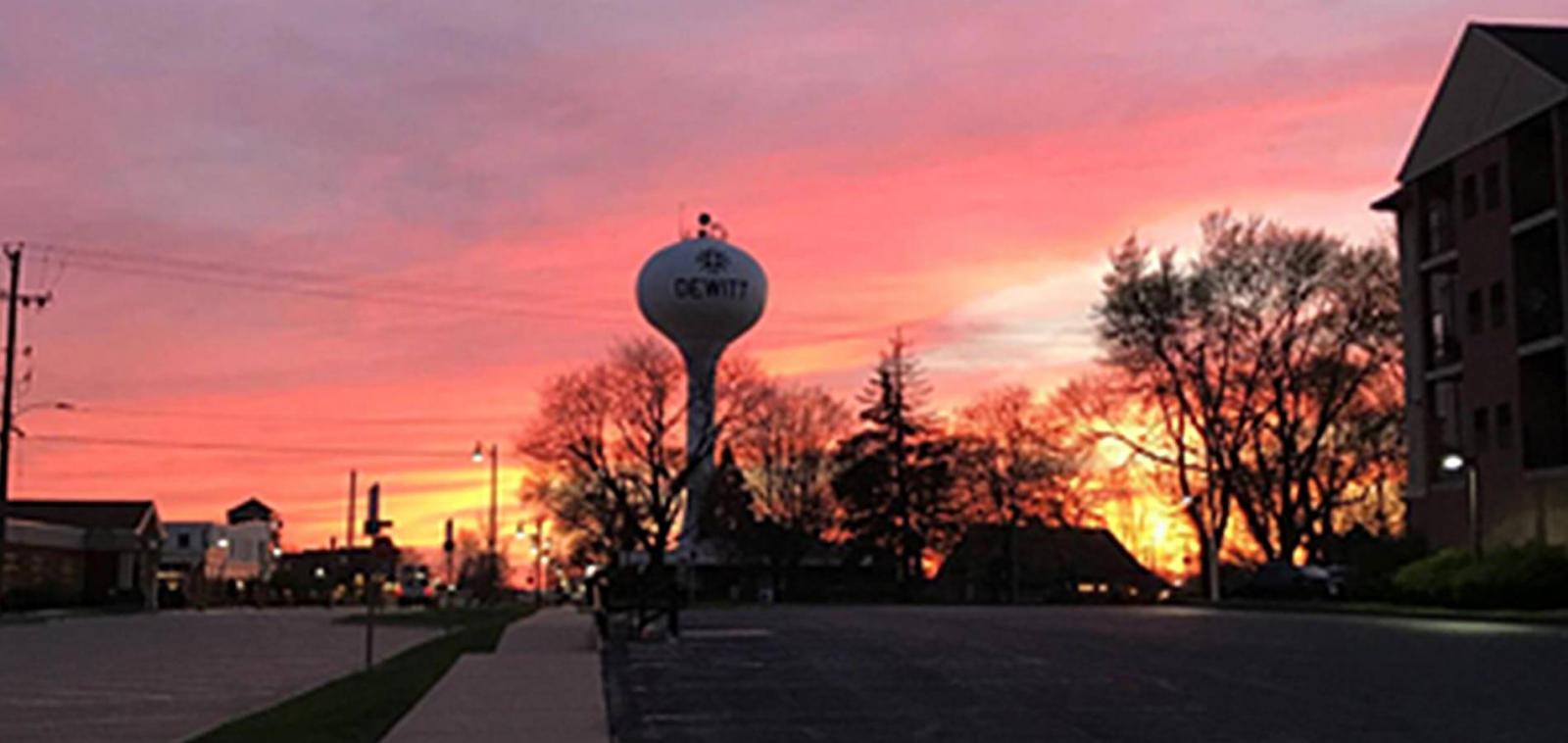 Life is easy when you can find things. Check out our quick links.
Financial Calculators
Get an idea of what the future of your finances may hold and develop a plan by using DeWitt Bank & Trust Co.'s financial calculators.
FAQs
If you have questions about the online, bill pay, or mobile banking services offered at DeWitt Bank & Trust Co., we've got your answers.
Fraud Prevention & Identity Theft
Learn what steps you need to follow if you believe you have been a victim of fraud or identity theft, including how you can file a complaint.
Lost or Stolen Card
If you believe your check card or credit card has been lost or stolen, contact DeWitt Bank & Trust Co. immediately to freeze your cards.
Reorder Checks
If you need more checks for your personal or business checking account, you can place an order that can be delivered right to your door.
Newsletters
Stay up to date on everything that is going on at DeWitt Bank & Trust Co.'s offices in DeWitt and Wilton by reading our latest newsletters.