Expand or Enhance Your Farm's Operation
The ag loans offered at DeWitt Bank & Trust Co. can help local farmers expand or enhance their farm operation. We offer lending solutions that can finance anything from purchasing new land to adding new equipment and livestock to your farm. All decisions related to your loan are made in our office, so you can trust that we are making decisions in your best interest.
Machinery Loans
If you need to add new or used equipment, we can provide a loan that allows financing over a longer period of time. This will keep your annual payments lower.
Real Estate & Expansion Loans
Whether you want to buy land or make improvements, we're here to provide the loan that will allow you to expand your farm's operation.
Livestock Loans
Livestock farmers face a different set of challenges compared to crop and commodity farmers. DeWitt Bank & Trust Co. understands the difference, and can provide a loan to help expand and add livestock to your herd.
Operating Lines of Credit
Many farmers experience highs and lows in their cash flow throughout the year. We offer lines of credit that can sustain your operation when needed.
Beginning Farmer Loans
We offer loans through the Iowa Agricultural Developmental Authority and Farm Service Agency that can help beginning farmers overcome the hurdles of starting their farm operation. These loans include lower interest rates and down payment requirements.
Farmer Mac Loans
We proudly offer loans through the Farmer Mac program. These loans help increase the availability of credit for loan seekers with a mission of improving their area's agricultural and rural communities.
Apply for an Ag Loan
Regardless of your needs, DeWitt Bank & Trust Co. can provide the financing for your farm. To get started, stop in to one of our offices in DeWitt or Wilton to have a conversation with a member of our lending team.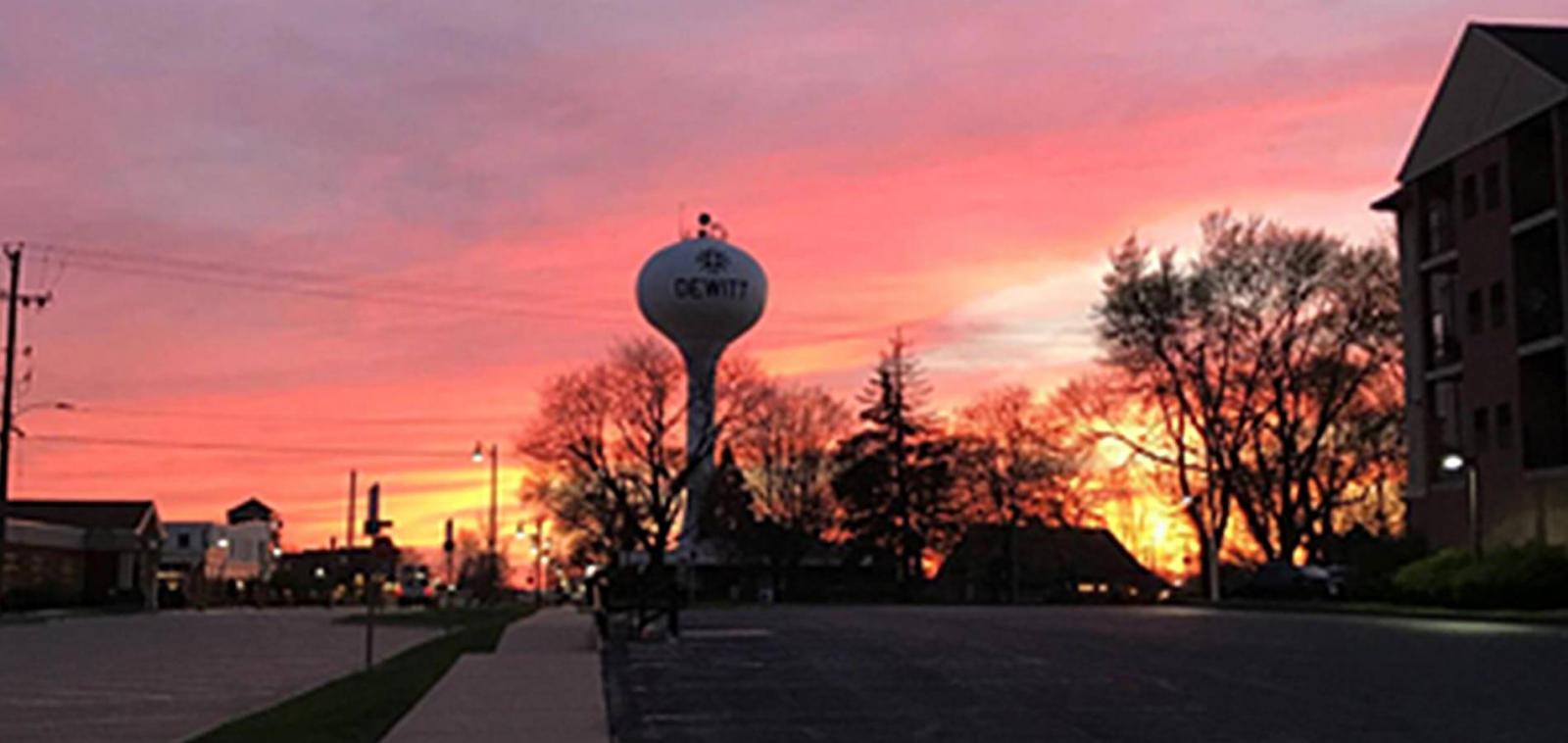 Life is easy when you can find things. Check out our quick links.
Financial Calculators
Get an idea of what the future of your finances may hold and develop a plan by using DeWitt Bank & Trust Co.'s financial calculators.
FAQs
If you have questions about the online, bill pay, or mobile banking services offered at DeWitt Bank & Trust Co., we've got your answers.
Fraud Prevention & Identity Theft
Learn what steps you need to follow if you believe you have been a victim of fraud or identity theft, including how you can file a complaint.
Lost or Stolen Card
If you believe your check card or credit card has been lost or stolen, contact DeWitt Bank & Trust Co. immediately to freeze your cards.
Reorder Checks
If you need more checks for your personal or business checking account, you can place an order that can be delivered right to your door.
Newsletters
Stay up to date on everything that is going on at DeWitt Bank & Trust Co.'s offices in DeWitt and Wilton by reading our latest newsletters.