A Message From Our President & CEO, Greg Gannon
Welcome to DeWitt Bank & Trust Co. and our Wilton Bank Office. It is truly a pleasure to have you visiting us.
Let me introduce our company to you. We are a community-minded banking company, established as Farmers and Citizens Savings Bank in 1893 and then changing our name to DeWitt Bank & Trust Co. during the Great Depression in 1934. We have two offices, one in DeWitt and another in Wilton.
Like most banks, we offer traditional deposit and loan products to consumers, businesses, farmers, and non-profit organizations. We also support these services with common conveniences such as internet, phone, and tablet banking and debit and ATM cards.
But unlike other banks of any size, we offer a uniquely diverse suite of financial services. We have a full service tax and accounting division that offers income tax preparation, bookkeeping, and payroll services. We also offer a full range of investment services through Cetera™ Advisor Networks to help you grow your wealth to fund your children's or grandchildren's education, your own retirement, or to leave a financial legacy to your heirs or chosen charities. Finally, we are granted trust powers by the State of Iowa, which allows us to act on your behalf to administer your estate, act as trustee of your trust, provide custody for your IRA assets, or even manage your investments or other assets and pay your bills.
So why should you want to bank with us? Because by joining traditional banking products with a wide range of financial services, all under one roof, we are one of the most powerful and integrated financial services companies in the area. Also, because of the people that stand behind our products and services. We have a very experienced and tenured staff. One-third of our employees have more than 10 years of service with our company, and four of our lenders have more than 30 years each of banking experience. These many years of experience equip our employees with the skills and knowledge to address nearly every aspect of your particular financial circumstance.
It is an honor to have worked for this company for over 23 years, the past 18 as its President. I take great pride in our more than 50 employees who stand ready to provide you exceptional service. I encourage you to call, browse, log in, or stop by to experience what we have to offer.
A History of Always Serving Our Customers
DeWitt Bank & Trust Co. wants to be your bank! With over 126 years of banking experience, we have the people, the products and the know-how to meet all of your financial needs.
Looking for personal banking? Whether you are a student opening your first checking account, a couple buying your first home and starting a family, or planning for retirement, DeWitt Bank & Trust Co. is there for you!
Are you a business owner or engaged in farming? DeWitt Bank & Trust Co. has the team to assist you in succeeding! From taxes to lines of credit to a checking account suited to you - we're here to help you. We have a quality staff of people eager to help you meet your financial and banking needs. Business or personal accounts, saving and checking accounts, loans, trust accounts, ATMs, DeWitt Bank & Trust Co. has it. Tell us what your dreams and plans are and we'll help you get there!
Whatever your needs are from a financial institution, we have a history of always doing what is best for our customers. Our efforts have been recognized by our customers, and in 2014 we were honored to receive the Integrity Award from The Better Business Bureau Quad Cities Region. We have also been awarded several awards by local chambers of commerce in DeWitt and Wilton, including:
DeWitt Chamber and Development Company Awards
2016 Member's Choice Award Winner for Excellence in Customer Service
2015 Member's Choice Award Winner for Excellence in Customer Service
2015 Member's Choice Award Winner of Business of the Year
Wilton Chamber of Commerce Awards
2018 Winner of the Outstanding Business Award
Meet Our Staff
The staff at DeWitt Bank & Trust Co. are dedicated to serving your banking, trust, investment and accounting needs. Get to know our friendly team so you won't feel like a stranger when you stop into our offices.
Meet Our Team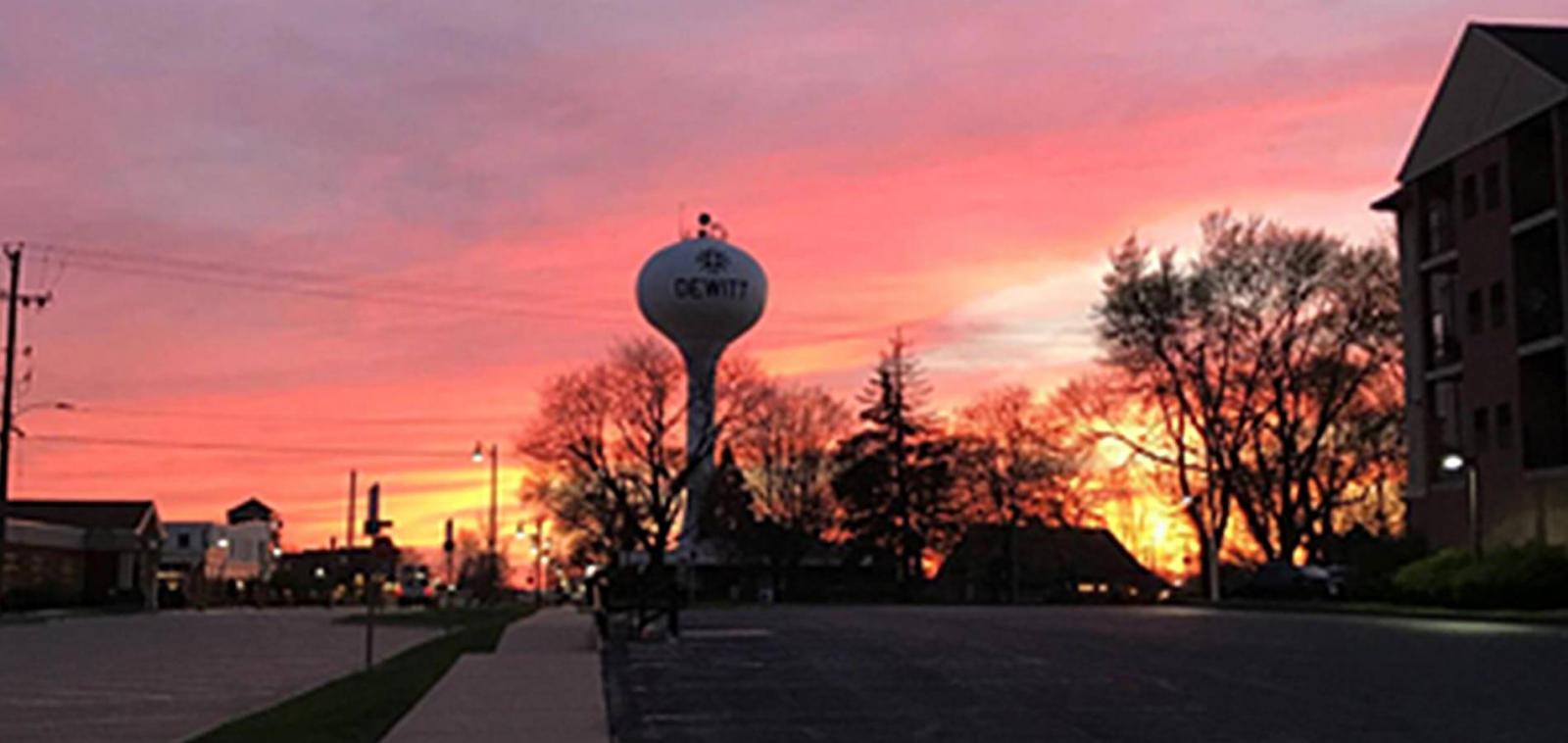 Life is easy when you can find things. Check out our quick links.
Financial Calculators
Get an idea of what the future of your finances may hold and develop a plan by using DeWitt Bank & Trust Co.'s financial calculators.
FAQs
If you have questions about the online, bill pay, or mobile banking services offered at DeWitt Bank & Trust Co., we've got your answers.
Fraud Prevention & Identity Theft
Learn what steps you need to follow if you believe you have been a victim of fraud or identity theft, including how you can file a complaint.
Lost or Stolen Card
If you believe your check card or credit card has been lost or stolen, contact DeWitt Bank & Trust Co. immediately to freeze your cards.
Reorder Checks
If you need more checks for your personal or business checking account, you can place an order that can be delivered right to your door.
Newsletters
Stay up to date on everything that is going on at DeWitt Bank & Trust Co.'s offices in DeWitt and Wilton by reading our latest newsletters.